Hands Free Touchless Door Solutions
Providing touchless door solutions that improve facility cleanliness with specially designed low-touch and no-touch door hardware. Since many state and local COVID-19 protocols recommend the reduction of touchpoints in buildings these solutions can assist you in those efforts. Fortunately, Safer2Open touchless solutions offer quick and affordable options to meet this challenge.
Safer2Open Hands Free Touchless Door solutions from ASSA ABLOY allow doors to operate in a hands-free or touchless manner.
The touchless door hardware coupled with proper cleaning techniques improves overall facility safety. These solutions aid in mitigating the spread of germs through high frequency touch points within a building.
Touchless Door Solutions
We offer a continuum of Safer2Open™ Hands Free Touchless Door Solution products by ASSA ABLOY, in a range of price points. Therefore, allowing you to find the right solution for your specific facility door openings.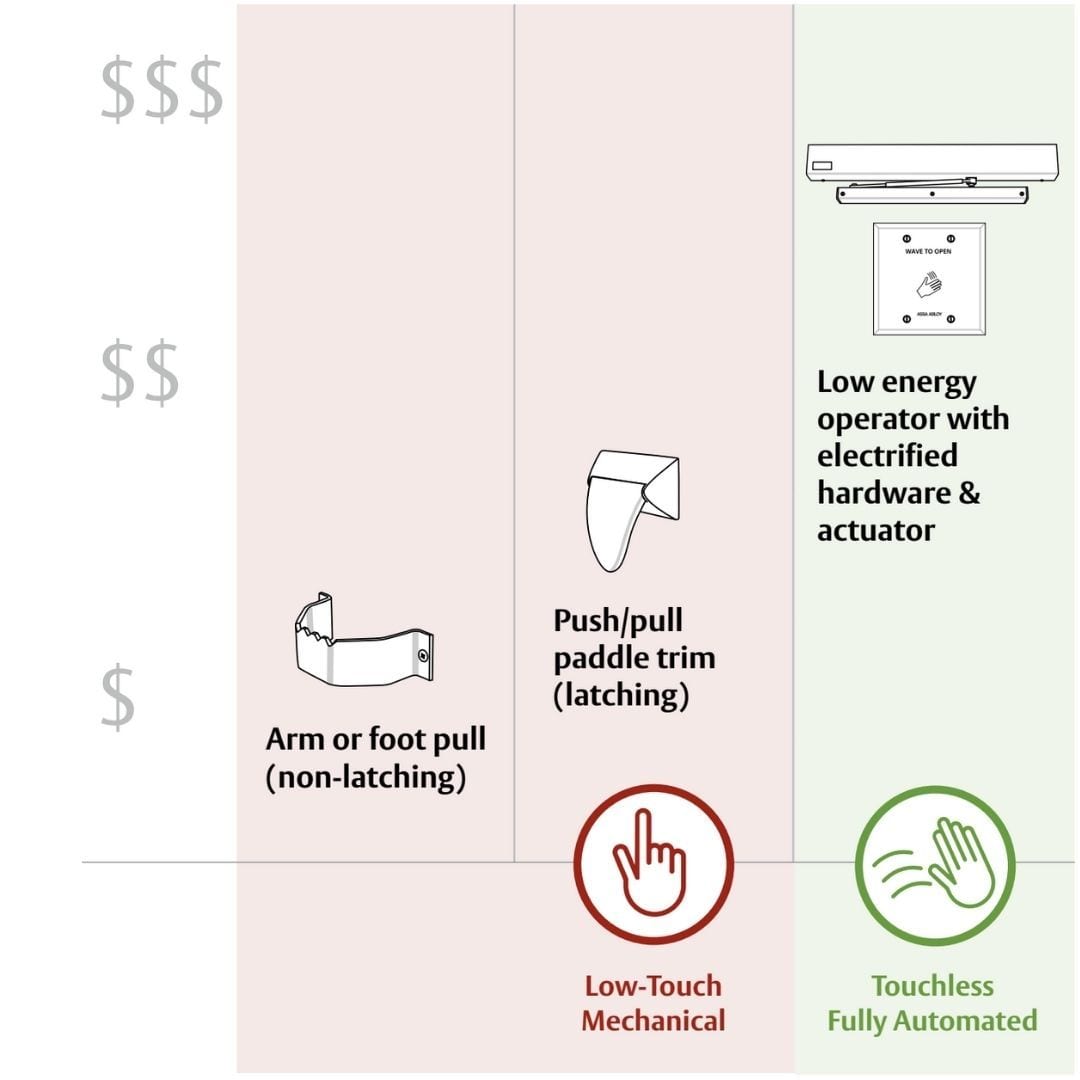 Hands Free Touchless Door Products
In essence, the hands free touchless door products offer quick, easy and affordable retrofit opportunities to improve facility cleanliness by reducing touchpoints on highly trafficked openings.
Low-Touch Mechanical
Arm and foot pulls offer a method of opening doors without grasping hardware by the hand.
Push/pull hardware allows doors to be opened with a nudge of the hip.
Hold open devices can keep doors open during specific times of the day to reduce touches.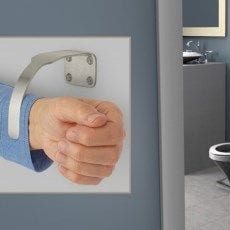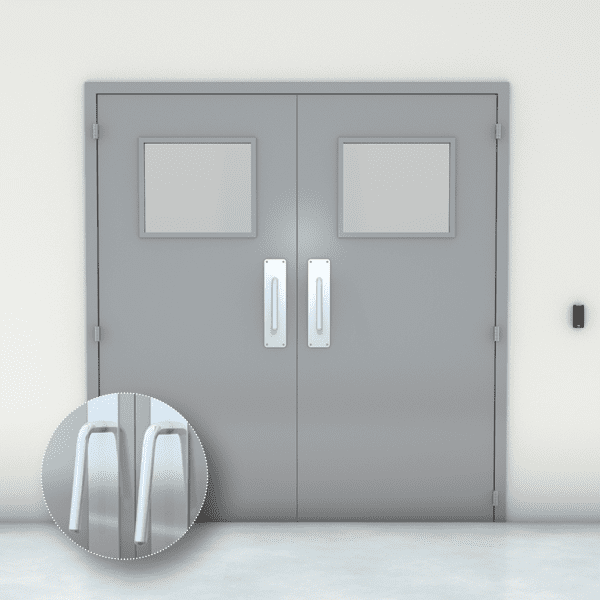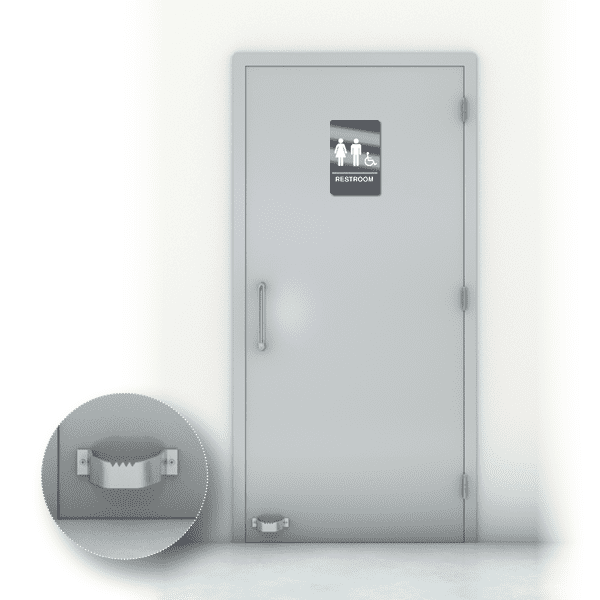 Touchless Fully Automated
Not only do fully automated openings enlist a low energy power operator but also an actuator to allow movement through the opening without touching anything.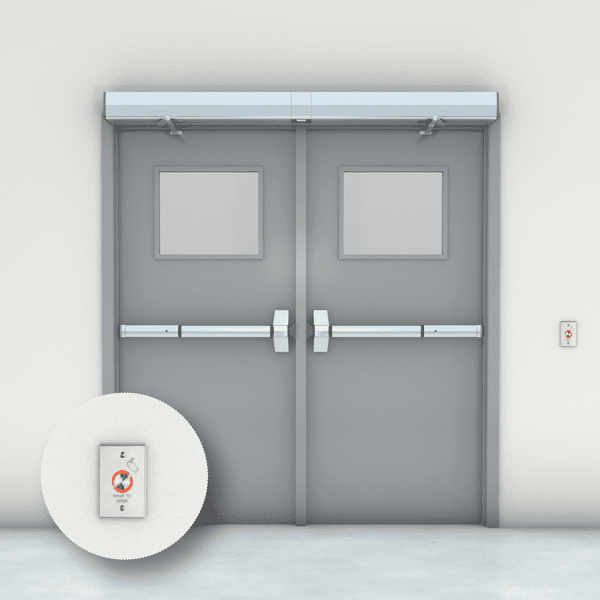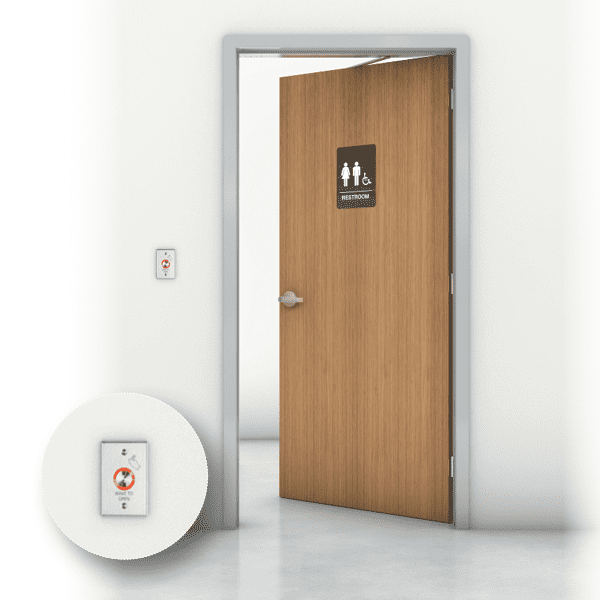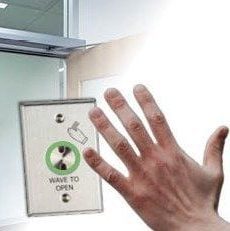 After all, our team is here to help you ensure your facility is safe and clean for all employees and guests. Interested in more information on Hands Free Touchless Door Solutions? Please contact our team today to discuss.
Click here to learn more about Touchless and Low-Touch Door Opening Solutions.